The Center for English Academic Writing and Natalia Diachuk's Agency of Foreign Languages ® are pleased to announce a series of workshops-consultations for University teachers and students aimed at preparing for FCE and PET Cambridge Exam. Workshops are scheduled to be held at 15.00 on Wednesdays in room 237 (University main building).
Participation is free. Registration – ceaw@lnu.edu.ua, (0322) 242-08-82,  +380676704044
| | | | |
| --- | --- | --- | --- |
| Month | Date   | Workshop | Presenter |
| April | 11 | Some Pieces of Advice on How to Pass Your PET Exam | Yulia Bubleiko |
| | 18 | Skim and Scan: Tips for FCE Reading | Yuliya Fertsovych |
| | 25 | Getting Successful in FCE | Ivonna Romaniuk |
|  May | 2 | Remove Barriers to Succeed in FCE Reading | Natalia Yavorska |
| | 9 | FCE Speaking Exam – Strategies for Success | Anastasiya Yanchyshyna |
| | 16 | How to Broaden Your Productive Skills for FCE | Yuliia Shpak |
| | 23 | How to Prepare for the FCE Speaking Part | Solomiia Vuitsyk |
| | | | |

Knowledge of English is an integral component of the professional image. In the spheres of research and education, English offers great opportunities of expanding contacts and professional growth.
The Center for English Academic Writing is a resource site for teachers, researchers and students at the Ivan Franko National University of Lviv. Its main goals are to provide assistance in the preparation for English FCE test (B2 level) and in writing and publishing articles in international journals indexed by the scientometric databases Scopus and Web of Science.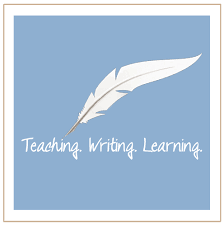 The tasks of the Center are as follows:
 to identify the level of English;
 to provide assistance in the preparation for the FCE test;
 to organize seminars, training sessions and distance learning courses on writing and publishing articles in international journals;
 to develop the courses of English academic writing for students of the University;
 to implement research projects on the problems of academic writing;
 to organize academic conferences at various levels and to share experience with other Ukrainian institutions of higher education;
• to promote the idea of teaching and researching academic study skills at different administrative levels of the University.
Where we are:
Ivan Franko National University of Lviv
Universytetska St. 1,
Room 237,
Lviv, Ukraine, 79000
Email: ceaw@lnu.edu.ua
Website: http://centres.lnu.edu.ua/ceaw/